Nomination Fee / Registration Fee
LIMITED TIME OFFER

: No nomination fee or No participation fee at International GM Awards for the entry.
1 Category is applicable on compliementary basis.
Complimentary nomination is applicable for Hotels, Resorts, Villas, apartments, Travel Companies.
If you opt for a complimentary / free nomination and if you choose to become one of the winners then you are required to order any of the winner packages below to announce your winning to your clients.
The winner package is inclusive of the RIGHTS TO USE Award logo, Award Name & Your winning announcement, Certificate, Badge, Trophy, Medal, Plaque, Listing Services and more. Please refer to the winner package inclusions & pricing as below.
If you wish to nominate for more than 1 category or more nomination such as Spa, Restaurant or Company individual then you can upgrade to premium nomination. View details here
Winner Package Fee & Details
Winner Package Samples
Winner Trophy

Winner Certificate
E-Mail Signature
Winner Badge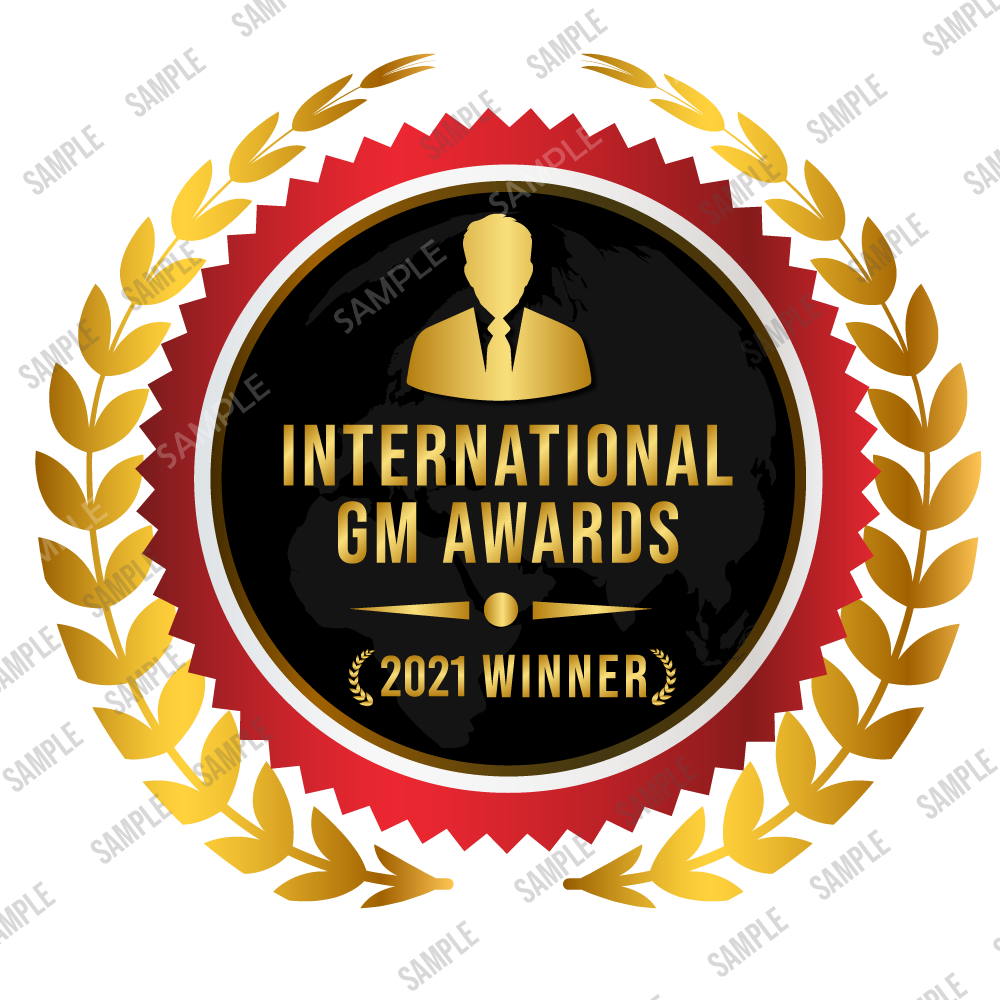 Winner Medal
Winner Package Pricing
The winners are eligible to order a winner package to publish their winning to their clients / partners & rest of the world. The Winner package includes RIGHTS TO USE award logo, brand name, winner announcement.

Please refer the winner package options with various inclusions as below.
Details
Silver
Gold

Most Popular

Diamond
Platinum
Price
GBP

378



GBP

845



GBP

1,450


GBP

885



GBP

1,980


GBP

1,250



Rights to use International Travel / Spa / Dining / GM Awards Logo and Brand in Website and all marketing materials

Test
0
0
0
0
Test
0
0
0
0
Individual Nomination Fee Waive-off (GBP 180 worth) - LIMITED TIME ONLY (GM / Spa Director / Spa Manager/ Therapist / Other Spa Member)

Winner Certificate - Digital

Winner Badge - Digital

Winner Plaque ( Black colored. Stylish Design which attracts your guests)

Winner Medal

Golden Color Award Winner Trophy

Highlighted on Our Awards Home Page

Listing on Winner's Section @ award portal

List on Featured Winner's Section

Link to Your Website

LInk to your social media platforms

Booking / Reservation Option

Profile Page for your company at Award Portal

Winner's Speech Video